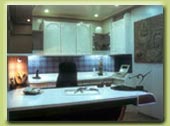 'Shirish Sukhatme and Associates' is an Architect's office providing all types of architectural services under one roof. The office is situated in Bandra, Mumbai.

The company has expertise in property developments in the city of Mumbai and nearby metropolitan areas. The office is fully computerized for offering best services to it's clients.

The staff of Ar.Sukhatme consists of 20 young efficient personnels, accomodated in the office admeasuring 2,000 sq. ft. The staff includes young and dynamic architects, experienced engineers and efficient liasoning officers, site supervisors, secretary, steno and peons.