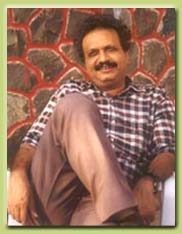 Mr.Shirish Sukhatme is an architect possessing post-graduation degree from Indian Institute of Technology, KHARAGPUR. Ar. Sukhatme possesses bright academic record and has stood 1st in Master of Architectural Examination (M.Arch).
His works have featured in a number of Architectural journals and magazines.
Shirish Sukhatme is one of the popular professors amongst the architectural students and is well-known in the field of education. He has been teaching in various colleges for the last 22 years and is popularly known as the professor of 'Basic Design'.
Mr. Sukhatme has also published and delivered several research papers, seminars and workshops. He is associated with all the Architectural Colleges in Mumbai as Visiting Professor and Design Jury. Mr. Sukhatme has been appointed by the Bombay University as Chief Examiner in the subject of Architectural Design for the last ten years.